FLOOR GUIDE
3F
Internal Medicine
SHINAGAWA SEASON TERRACE KONANGUCHI CLINIC
Our clinic offers medical care for lifestyle diseases, such as hypertension, diabetes, hyperlipidemia, and gout. We also provide treatment for conditions such as common cold, gastroenteritis, hay fever, and any physical discomfort. We also offer vascular age calculation and consultation on quitting smoking.Furthermore, we offer vaccination for influenza, pneumococcus and various other infections. Please feel free to contact us for any information.
SHOP OUTLINE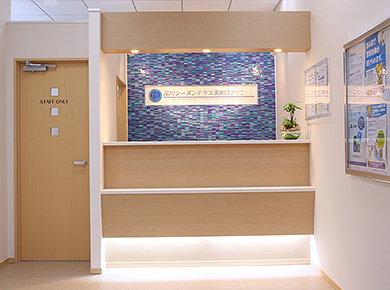 Hours

Monday - Thursday
10:00 a.m. - 2:00 p.m. / 4:00 p.m. - 7:00 p.m.
Friday
10:00 a.m. - 2:00 p.m. / 4:00 p.m. - 6:00 p.m.
*The last consultation time available is 15 minutes before the clinic closes. Please arrive before 6:45 p.m. on Monday to Thursday and 5:45 p.m. on Friday.
*Closed on Saturday, Sunday and public holidays.

Telephone

Web Site

Remarks

Internal medicine. Various types of health insurance coverage is accepted.